Based on the popular S-650, the S-680-02 Tinnitus Sound Therapy System is a great option for anyone who suffers from Tinnitus who would like to benefit from specially developed sounds for Tinnitus relief as well as the ability to customise the sound list to your own personal preference.
With a modern, sleek design the S-680-02 offers a seamless and relaxing experience, with a Sleep Enhance mode that uses advanced sound processing to slowly and gradually fade out the sounds, allowing you to slip into a gentle and restful nights sleep without having to worry about turning the Therapy System off.
Features:
Will play a mix of up to 24 pre-loaded expertly crafted and relaxing Sound Oasis sounds
Now includes sounds specifically for Tinnitus Therapy together with additional Woodland and Ocean sounds that have had white noise added, which are also intended to help with Tinnitus

Both sleep and nature sounds play at a higher quality than a CD, meaning you can fully immerse yourself in the relaxing audio
3.5mm headphone jack for use with own headphones/earphones or pillow speakers
Improved clock and alarm setting features- backlit alarm clock, you can customise the alarm sound or chrime and brightness control

Patented Sleep Enhancement® technology lulls users to sleep
Sleek look - ideal for any bedside table

USB powered, so if you every misplace the adaptor, your white noise machine can be powered by a standard USB adaptor (for instance, your phone charger)
Sleep timer with automatic shut off: continious play is available or auto shut off can turn off the machine in 30, 60 or 90 minutes
Powered by 4 "AA" batteries (not included) for portability or AC adapter (included). Typical bettery life with AA alkaline batteries, 20-25 hours continuous usage (depending on volume setting)
Includes: 1 sound therapy system, 24 pre-loaded sounds and AC adapter with plugs for the UK & Europe.
What is Tinnitus?
Tinnitus is the perception of sound when no external sound is present. It often sounds like ringing, clicking, hissing or roaring.

How can Sound Oasis Help?
Sound therapy has proven to be an effective source of tinnitus relief. Sound Oasis provides a superior selection of sounds recommended by audiologists around the world.


Mains powered (or 4 x AA alkaline batteries not supplied).

Size: 130 x 90 x 150mm.Weight: 620g including batteries.
Power Supply: 100 – 230 V ac 50-60Hz. UK and EU plugs – please see associated items for USA plug adaptors.
Built-in sounds as follows: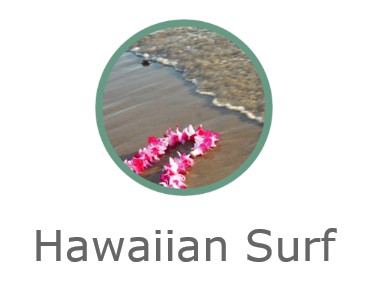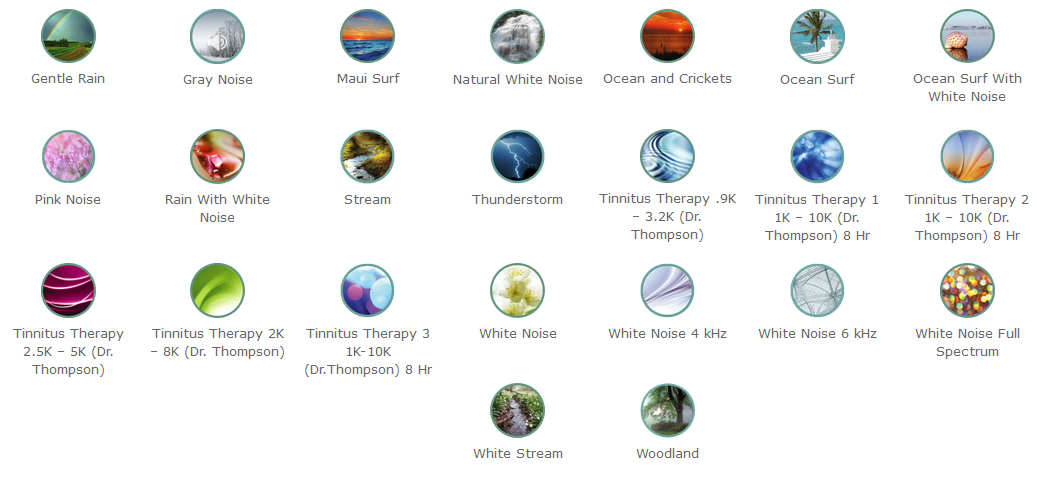 Ocean Surf - Ocean surf provides a calm rhythm that helps you drift off to sleep or creates a relaxing ocean-side environment.
Gentle Rain - A gentle rainfall provides a peaceful setting for relaxation and sleep. The shower sound is particularly good at masking higher toned background sounds.
Stream - A rippling mountain stream helps you unwind and creates an excellent background sound for daily activities in the home or at the office.
White Noise - The steady flow of a cascading waterfall is perfect as a "natural white noise" for masking unwanted background sounds.
Woodland- Peaceful songbirds take you to a secluded forest for relaxation or contemplation.
Thunderstorm - Unwind to the exhilarating, but soothing sound of distant thunder as gentle rain falls upon a remote lake.
Sound Oasis Style 2 with 24 Tinnitus Sounds S-680-02
Brand: Sound Oasis
Product Code: PLU198
Availability: In Stock
Related Products